RESIST Ladies Tee (Vintage Charcoal, Triblend)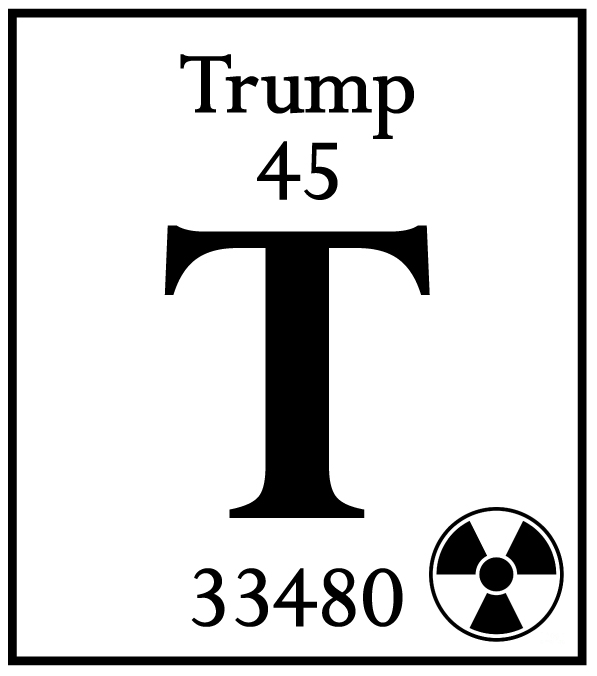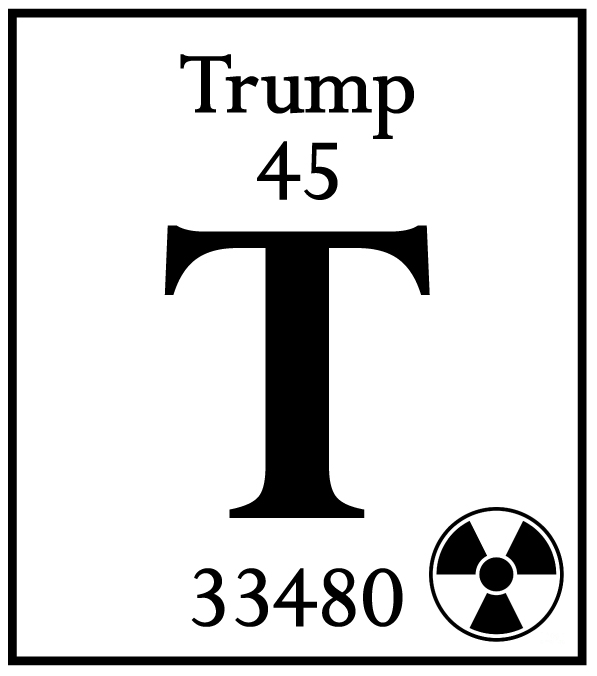 RESIST Ladies Tee (Vintage Charcoal, Triblend)
Periodically Inspired presents the RESIST women's t-shirt, inspired by both the Periodic Table Of Elements and our current administration. This design is printed on an incredibly soft tri-blend tee made of 50% polyester/25% combed ring-spun cotton/25% rayon jersey.
Women's short sleeve tee
Vintage black for a worn look
Machine wash cold; tumble dry low

Who makes you want to RESIST?
★ Re: Rhenium's typical uses involve thin wires, fine powders, or chemical compounds
★ Si: Silicon is the seventh most abundant element in the universe and the second most abundant element in the earth's crust.
★ S. Sulfur is one of the few elements found pure in nature. Also called brimstone, it oxidizes and is responsible for the characteristic smell of many volcanoes.
★ T: Trump is not an element on the Periodic Table and is used solely for the purpose of this design. The atomic number is 45 for considering himself the 45th President of the United States, and the atomic weight is 33480, which is the zip code for what Trump considers the Winter White House. Also for the purpose of this design, Trump is a dangerous and unstable radioactive element (despite its low atomic number).
All intellectual property used on this page, including copyright and trademark, is the property of Periodically Inspired, LLC.